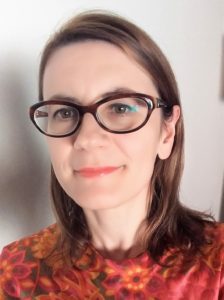 Ulrike Gretzel is currently a Visiting Professor of Professional Practice at the Annenberg School for Communication and Journalism, University of Southern California.
Before joining USC, she was a Professor in the Business School at the University of Queensland in Brisbane, Australia. She also held full time appointments at the University of Wollongong and Texas A&M University and taught courses at IULM in Milan, Italy and MODUL University in Vienna, Austria. She received her Ph.D. in Communications from the University of Illinois at Urbana-Champaign and holds a master's degree in International Business from the Vienna University of Economics and Business.
Her research focuses on persuasion in human-technology interactions, information search and processing, electronic decision aids, smart technologies, online and social media marketing, adoption and use of technologies, as well as non-adoption and digital detox. Her research has been funded by the Australian Research Council, the Hong Kong Research Council, the National Research Foundation of Korea, the US National Science Foundation, the US National Endowment for the Humanities, the US National Park Service, Parks Canada, TripAdvisor, the Bush Presidential Library and Museum, and a number of national, regional and local tourism organizations in North America, Europe, Australia and Asia.
She has published over 60 peer reviewed articles in major e-Commerce, tourism and marketing journals. She has co-edited two books on social media marketing and has co-authored a book on persuasive recommender systems published by Springer.